Peanut Butter Blossoms
A classic cookie recipe for the holidays. Use any peanut butter cookie recipe you want (we used it out of a bag) and then add these 2 extra steps for some delicious tasting cookies!
INGREDIENTS
Peanut butter cookie mix
Granulated sugar
Hershey kisses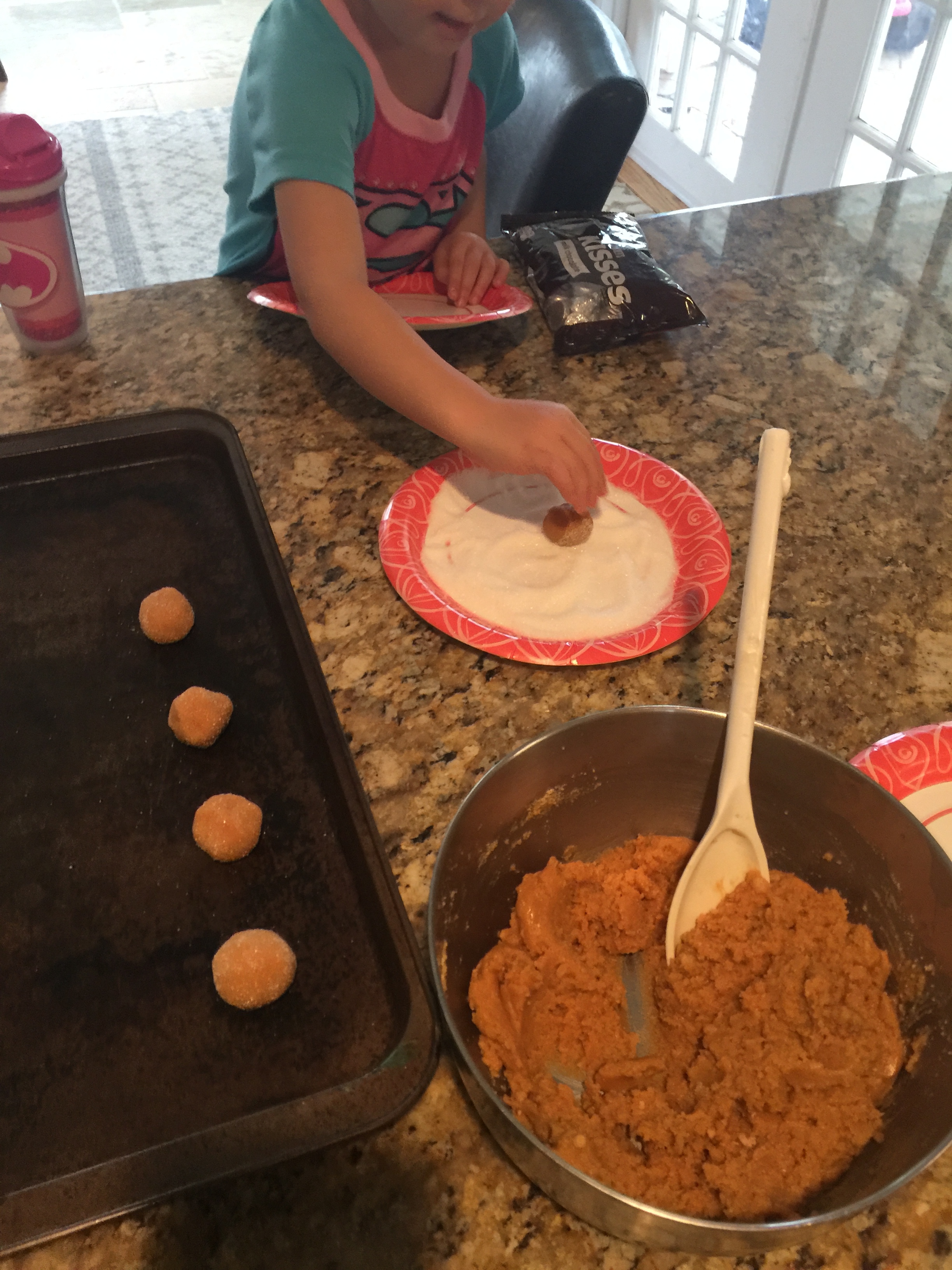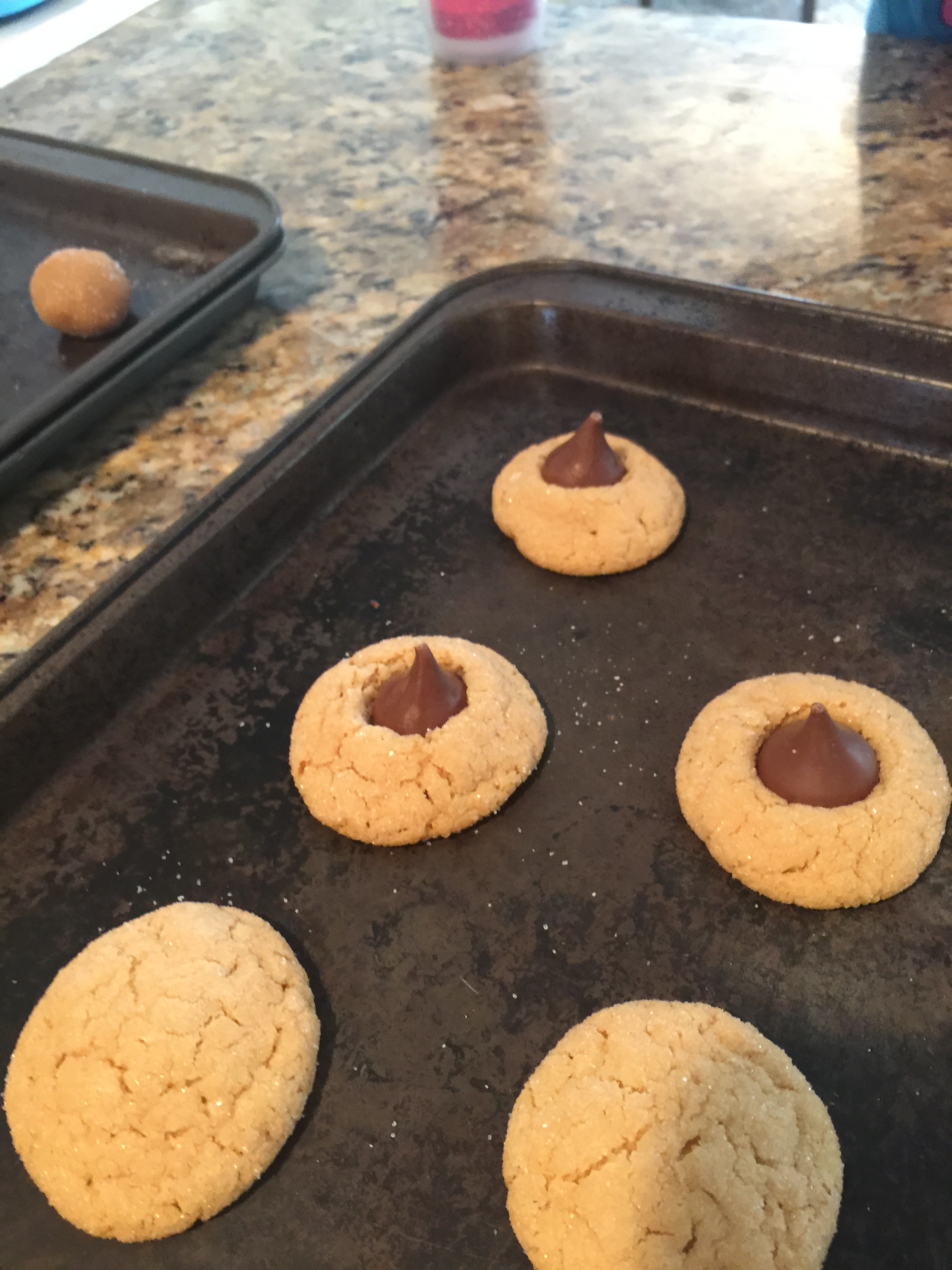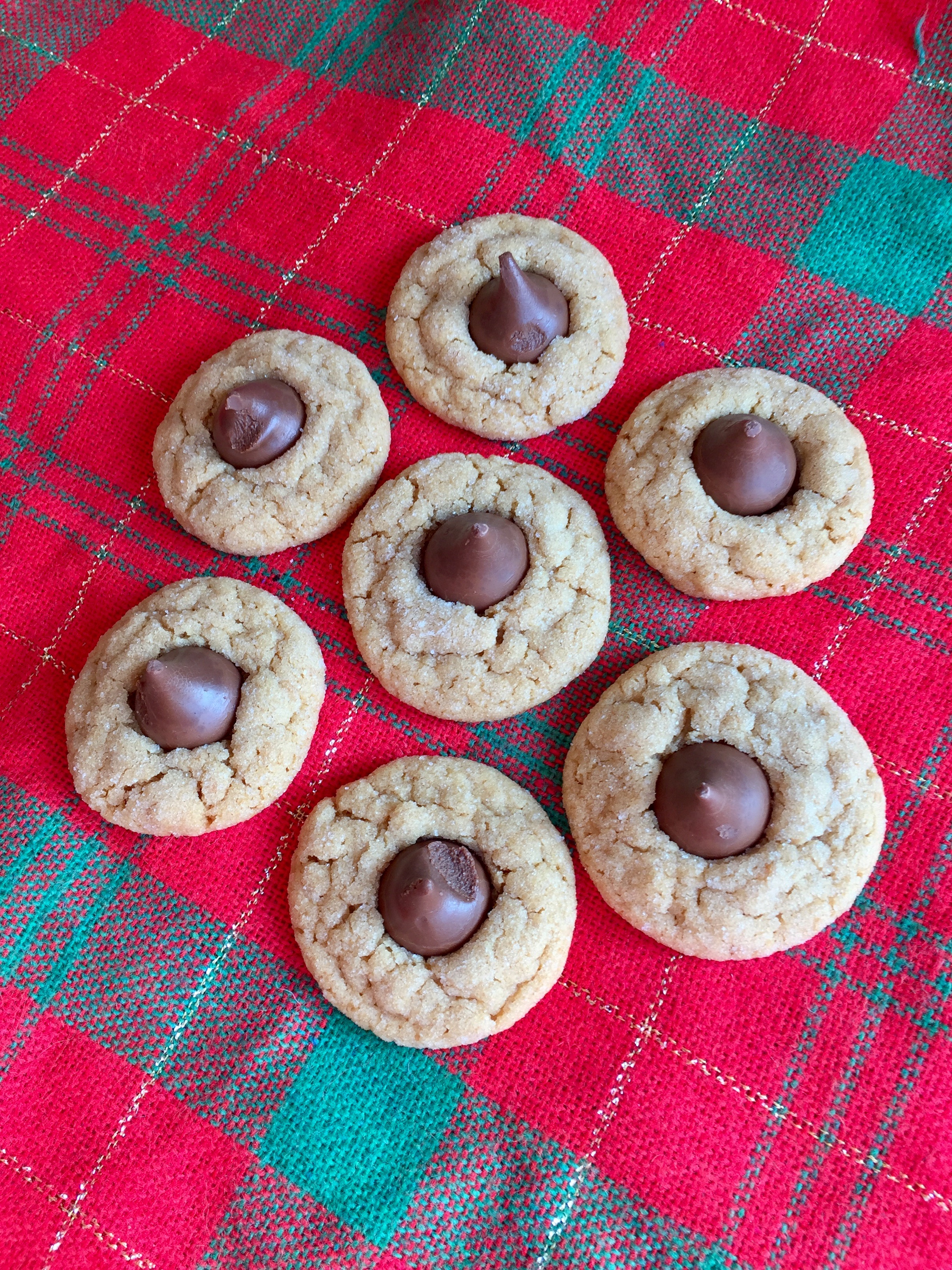 DIRECTIONS
Make your peanut butter cookie dough according to the recipe.
Roll into 1-inch balls and then roll in granulated sugar. Place on an ungreased pan.
Bake according to directions.
As soon as they come out of the oven (while still on the pan) press in a Hershey kiss into the middle.
Remove from pan and put on cooling rack. Make the next batch!
TIP: Take the wrappers off of the Hershey kisses while the cookies are baking so you're ready to go when they come out. And don't let your kid eat them all like mine. haha!